Spain digital nomad visa
Spain has been one of the best and most inspiring destinations globally. The nation takes great pleasure in its magnificent and well-kept landscapes, excellent cuisine, varied culture, and warm weather. Spain is a location for people who seek to balance their personal and professional lives.
As a result, Spain has emerged as a destination for remote workers and digital nomads who rely on technology and the internet for their jobs. There is no need for an office or a certain place for the digital nomad in Spain. Make sure to read the comprehensive guide below if you are a digital nomad thinking about Spain. 
What is The Digital Nomad Visa Spain?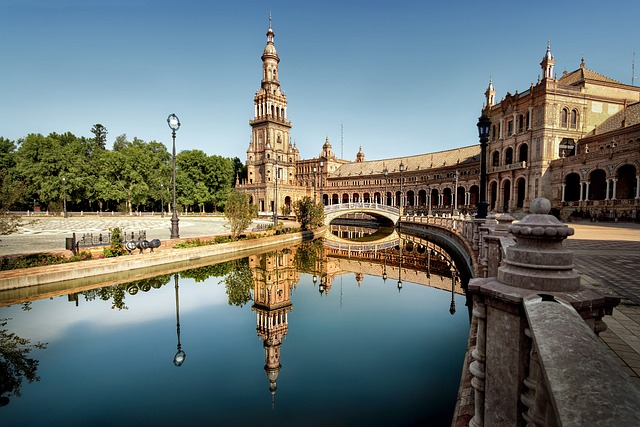 Similar to full employment visas, digital nomad visas allow foreigners to live in the country temporarily for up to two years as long as they are employed. They are specifically intended for persons whose employers are situated abroad and who operate in the technology sector.
Applicants must be foreigners who operate remotely for a company based outside of Spain to qualify for the Spain Digital Nomad Visa program. The Spanish government is presently establishing its legal framework, and more conditions will be made known after the program is introduced in November 2023.
Who Can Apply? 
The Spain digital nomad visa is expected to cover anyone from outside the EU who works remotely and earns the majority of their income from companies based in countries other than Spain. 
Additionally, it could also be expanded to include Spaniards who have lived abroad for five years and returned to Spain with favorable tax rates.
According to what we've observed in other EU nations, there will very probably be a minimum income requirement, so you'll need to show either that you have the money to sustain yourself or that you have been continuously making enough money to get by.
Why Spain for Working Remotely?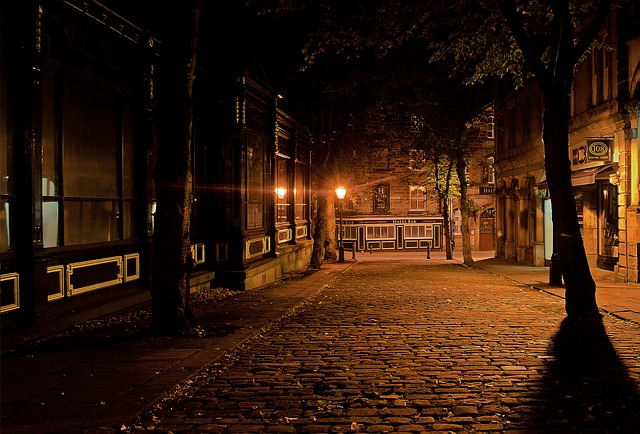 While pursuing their professional and career goals, professionals can travel and discover the world by working remotely. There are many locations in the world to pick from for remote workers. There is a special and unique kind of digital nomad who prefers Spain, though. Why Spain, one could ask? 
Spain is famous for its alluring temperature, urban charm, coastline, and beach locations, and the majority of its cities are perfect for a life of digital nomadism. Spain is also known for its moderate cost of living. When choosing a location, digital workers consider the entertainment, internet availability, environment, and cost of living. 
Spain has warm winters, and towns like Barcelona and Malaga have thriving digital nomad community that supports remote workers. Because of the culture, climate, and cuisine, many professionals contemplate working remotely in Spain. Hunger is impossible because the food is both delicious and affordable. The diverse culture of Spain and its cuisine complement one another perfectly. Spain nationals have strict mealtime rules. 
Things A Digital Nomad Spain Should Know 
Do you intend to work remotely or as a digital nomad while living in Spain? Digital nomads looking for a specific region to settle down and work in who wish to travel the nation should consider Spain. People who want to work remotely in Spain should be aware of a few things. 
Destination 
When working remotely in Spain, there are numerous places to stay. Nonetheless, caution is required when selecting a destination. A digital nomad in Spain is not bound by geography, and their work requires strong internet connectivity and technology. Working remotely in Spain is advantageous. However, before reaping the benefits, you should consider selecting an ideal location that fits your digital nomadic lifestyle and aspirations. Considerations to make when selecting a destination are listed below. 
Internet 
Obtaining your remote work visa isn't enough to live as a digital nomad in Spain. It would be advantageous if you chose a location with a consistent and strong internet connection.
Welcoming and Safe 
Digital nomads do not apply for Spain digital nomad visa so that they can spend the whole day in their hotel, motel, or Airbnb. That is why you must investigate the safety of your destination. Working remotely in Spain necessitates a combination of indoor and outdoor work habits. That is why you must assess the destination's safety and work culture. Look for suitable coffee shops and locations in parks or other outdoor areas. The locations should be safe for you and your equipment. 
Transportation 
When deciding on a destination, consider commutability. The beauty of digital nomadic life is moving from one location to another. As a result, consider how you'll get to and from your destination. Investigate the taxi, metro, and train operations. The travel infrastructure must be appealing and accommodating to meet your commutability requirements. As a result, a digital nomad in Spain must assess the credibility of the public transportation system, ensuring easy commutability with minimal time waste. 
Spain Living Costs 
After obtaining digital nomad visas, remote workers should research the cost of living in their chosen location. Digital nomads are paid based on the rates of their employers or contractors. As a result, understanding your destination's living costs is essential for making sound financial decisions. Understanding your income will help you determine how much you need to spend as a digital nomad in Spain. 
Best Places to Live in Spain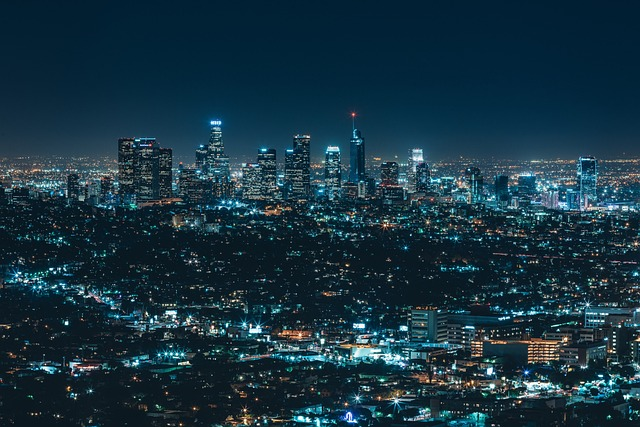 For digital nomads, Spain has a lot to offer. There are numerous areas in Spain where you can live if you want to. You could visit a coastal town, a cosmopolitan city, a party island, or a peaceful mountain village. 
Because we are all wired differently, it is best to find a location that works for you and your specific needs. 
Whatever you are looking for, Spain most likely has something for you. As you move around the peninsula, the landscape changes dramatically. 
We've narrowed it down for you by creating a list of the three best places to live in Spain. 
Barcelona 
If you're a digital nomad looking to visit Spain, Barcelona is an excellent choice. Barcelona, as a beach and city destination mix, provides a perfect blend of what many Digital Nomads seek when relocating to Spain.
Barcelona is home to a large number of expats and digital nomads from all over the world, making it ideal for their needs. Everyone can find what they're looking for with dozens of cute cafes with internet access,networking, coworking, and after-work activities. Furthermore, there are always new events to attend in order to learn more and connect with other digital nomads.
The beach is, of course, a big plus for Barcelona residents. Other major Spanish cities, including Seville and Madrid, do not have this. After all, nothing beats unwinding on the beach after a long day at work.
To summarize, Barcelona is an excellent place to begin your journey as a digital nomad. You will have the opportunity to attend many fantastic events, find fantastic places to work, and meet many inspiring people.
Madrid 
Make no mistake about it: the landlocked capital is sometimes overlooked in favor of Barcelona's beaches. Madrid is a lively and wonderful city that is an excellent choice for digital nomads.
Its cost of living is slightly lower than that of Barcelona and far lower than that of Paris or London. A single person can live on €1400 or less per month. In the €500-€700 range, there are numerous coliving, single rooms, and 1-bedroom apartments or studios for rent.
Malaga 
Malaga has become a popular digital nomad destination. Malaga is an appealing choice for remote workers due to its average of 320 days of sunshine, abundance of activities in the city and its surroundings, and incredible ex-pat community.
Aside from all of the benefits of living in Malaga, the low cost of living is another compelling reason to make it your digital nomad base.
The monthly rent in Malaga is around 500 euros for a one to two-bedroom apartment, but you can find cheaper options if you look outside of the city center. You can spend between 150 and 200 euros per month on food.
You won't need transportation if you rent in Malaga's city center, but if you do, a monthly bus ticket costs 40 euros.
Malaga has many incredible things to do despite being an affordable place to live. From cultural activities like visiting the cathedral, Picasso Museum and Alcazaba palace to culinary experiences and outdoor activities like hiking, there is something for everyone.
Suitable Careers for A Digital Nomad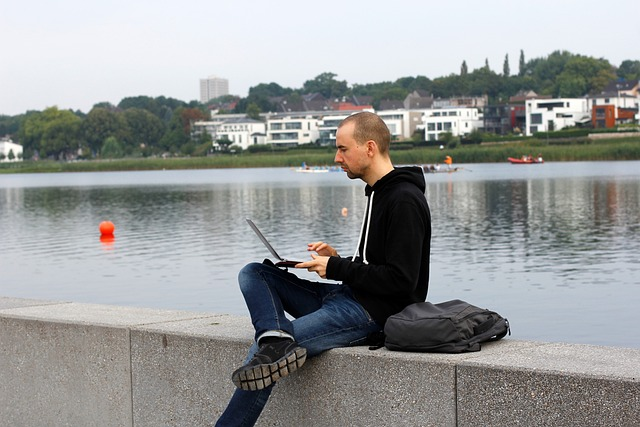 Before applying for a Spanish residence visa, you should determine whether you are eligible for a digital nomadic lifestyle. Almost everyone fantasizes about having a job that allows them to travel the world while earning a living. It is profitable and fulfilling to be able to travel while working remotely via the internet and technology. As a result, digital nomads have the opportunity to travel the world at their own pace. People who want to travel while working has a variety of career options. Among them are:
Programmer 

Web Developer 

App Developer 

SEO Expert 

Social Media Marketer 

Affiliate Marketer 

Digital Entrepreneur 

Customer Support Representative 
Tips for Living as A Digital Nomad Working Remotely in Spain 
We spoke with experienced digital nomads to find out what they would advise someone who is just getting started with remote living. They provided us with tips that any nomad traveler can use to improve their experience. Some of these may astound you!
1. Make a budget. 
As a digital nomad, your budget should be your priority and if you follow it, you can live quite comfortably. To create a successful budget, calculate your living expenditures, the cost of traveling to each destination, staying there, the activities you'll do there, the costs of working, and how it all affects your savings if you can't earn a salary for a while. 
2. Plan for the worst scenario. 
When you live abroad, It's crucial to have multiple backup plans in case of any emergencies. Nothing ever works out the way it's supposed to. Things happen. What if your truck breaks down? Or what if you get stuck in a foreign country with no backup plan? What are your contingency plans? You need to set these processes in place to handle the inevitable bumps in the road. 
3. Join a digital nomad community. 
Digital Nomad communities like Couchsurfing and Nomadlist will help you learn the nuances of the digital nomad lifestyle, and reduce its steep learning curve. Fellow nomads will be happy to answer any pressing questions about your new lifestyle and any areas you plan to visit. They'll also teach you how to work effectively on the road. And arguably the most beneficial perk of these communities is that you can connect with other traveling professionals, which can lead to new business opportunities, partnerships, and friendships. 
4. Make sure you have cell reception or wifi. 
If your employer lets you work remotely, show them and your team some respect by being available as much as possible online. Not having wifi or cell phone reception should never be an excuse for missing a meeting or failing to get an assignment done. The same goes for client work if you're a freelancer. 
To make sure you'll always have an internet connection, consider investing in a cell phone booster and a mobile hotspot MiFi device. Cell phone boosters can detect the smallest shred of cell phone reception and send the signal to your vehicle. Mobile hotspot MiFi devices strengthen your mobile hotspot service, so you don't have to rely on a spotty, public wifi connection. 
5. Make sure you can communicate with locals. 
Knowing the language of the country you're going to or knowing that they speak your language is crucial for successful travel. Assuming that there has to be someone who will understand English is a dangerous move. But if you must go to a place where you don't know the native language or they don't speak yours, use Google Translate or another translation app to navigate your new environment. 
6. Research your destinations. 
If you're not living in an RV, find affordable housing on AirBnB or Couchsurf before you arrive at your destination. And make sure your lodging is near a hospital, emergency room, or clinic in case of an emergency. It would help if you also researched the area to find a safe neighborhood to stay in. 
7. Draw cash from ATMs. 
Airports are notorious for charging ridiculously high currency exchange fees. If you need cash, draw it from an ATM. Your bank will charge you a fee, but it'll be much lower than the one at the currency exchange desk. 
Benefits of Becoming A Digital Nomad Living in Spain 
Most digital nomads work online, leveraging technology to make an income without being tied to a specific location. Because "going to work" means getting online, they can work from anywhere with WiFi.  Below are 5 benefits of becoming a digital nomad living in Spain  
1. You'll be more productive. 
There's no time to waste when you travel to gorgeous places almost every day. Exploring your new surroundings will motivate you to get your work done as soon as possible. Adventure can be one of the best types of motivation. 
2. You'll have more breakthrough ideas. 
Creativity happens when you mash seemingly unrelated concepts together to form a new idea. Neuroscientists call this synaptic play, and the more incongruent the concepts are, the more synapses occur in your brain. Working in a different place every day gives you a lot of diverse experiences that you call pull from to make these creative connections. And when your brain is chock full of these diverse inputs, your ideas are much more inventive. 
3. You'll become more adaptable. 
Constantly traveling to new places pushes you out of your comfort zone. And to adapt to new environments every day, you need to be willing to engage with different people and cultures. This makes you more open to new experiences in the future. 
Traveling also improves your brain's reaction to change. When you travel, the stress of navigating a foreign place sprouts dendrites in your brain. These dangling extensions increase your brain's capacity and attentiveness during new and challenging situations in the future. 
In a nutshell, traveling strengthens your desire and ability to learn new skills. 
4. You'll have more time to do the things you love. 
Even though work can be great, we still work to live, not the other way around. Finishing work faster gives you more time in your schedule to explore your surroundings, do the things you're passionate about, and spend more time with loved ones. 
5. You'll make lifelong friendships. 
Adventure and memorable experiences forge close connections between people. When you embark on your journey, you'll meet other digital nomads and become friends with them. And if you travel with a friend or significant other, your relationship will be closer than ever before. 
Conclusion 
And just like that, you've reached the end of our guide—that's everything we know about Spain's digital nomad visa. 
Though the details haven't yet been finalized, the nation's digital nomad visa promises to be one of the most exciting of its type. According to all the details we know so far, it seems the visa will be lengthy, easy to access, financially appealing, and hassle-free. And it might enable you to live in Spain for up to five years! 
As soon as we discover any more updates, we'll make sure to pass them your way… so keep checking our blog for more!