Italy is among the earliest considerations for a digital nomad visa since it was among the pioneer countries to pass legislation allowing outsiders to telecommute in Italy. The Italian government has always given residence permits to international specialists eager to share their skills with local businesses under initiatives like the digital nomad visa.
Why Should You Stay In Italy As A Digital Nomad?
With its breathtaking scenery, prolific traditions, and delectable food, Italy is increasingly emerging as a popular location for digital nomads.
Climate
One of the reasons for choosing Italy as the residence is the climate. Summertime in Italy is sunny, while winters are moderate and wet making it an ideal place for individuals who wish to experience all four seasons.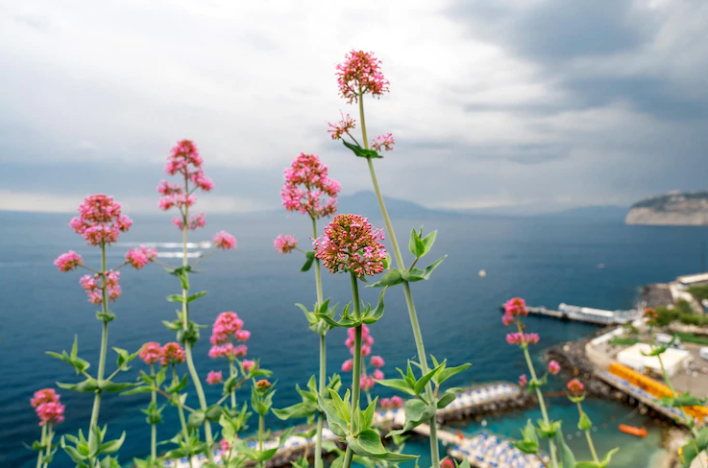 Attractions
There is so much to explore during your time off. You could be spending one day in Rome and the next in Naples. From the mesmerizing historical architecture of the Sistine Chapel to the gorgeous nature of Lake Como, the options are endless.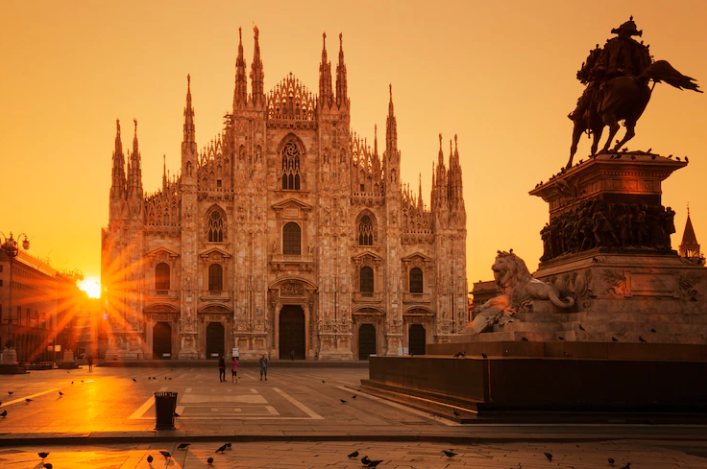 Cuisine
The mouthwatering Italian cuisine of pizza, pasta, gnocchi, risotto, and more is no less of a benefit to consider for digital nomads deciding on their next abode. Italy's diverse cuisine is influenced by a variety of factors like the country's rich history, diverse regions, and abundant natural resources.
If you wish to work as a digital nomad in Italy, you will be required to secure a special form of visa. The good news is that Italy just approved a new digital nomad visa. The digital nomad visa is a perfect fit for people who telecommute and wish to reside in Italy for a short term during the course of employment.
This visa means to draw exceptionally qualified employees and entrepreneurs who can tremendously benefit the economy and society to Italy while also offering them the chance to live within one of the world's most attractive and traditionally rich nations.
Does The Italy Digital Nomad Visa Make You An Immigrant?
It is essential to recognize that the Italy digital nomad visa is only valid for a limited time. It permits people to work virtually while staying in Italy for a maximum of six months. This implies that you can reside and work in the country without committing to a lengthy settlement.
Are You Eligible For Italy Digital Nomad Visa?
The Italian digital nomad visa is targeted toward skilled workers and not just those working remotely. This may mean anything from a university degree to a specific degree or some years in the field and/or some job.
Although the specific paperwork for the Italian digital nomad visa has not yet been revealed, some of the following things are always necessary for digital nomad visas.
Self-Employment
To begin, you need to be a digital nomad, which implies you are independently employed and work from the comfort of your home.
consistent employment and income
You must also maintain an agreement with a firm or clientele outside of Italy and be able to demonstrate that your revenue from this job is consistent. For a self-employment visa, your annual income must be equal to or above at least 8500 Euros. Therefore, you should keep a similar or higher estimate for the digital nomad visa.
valid passport
You must have a valid passport that does not expire at least 90 days after your date of return and contains at least two blank pages. You can not be non-EU citizens and must be from a nation that is a member of the Schengen Zone.
Accommodation arrangements
You will also have to likely demonstrate that you have obtained housing in Italy. You can reserve a spot or enter into a tenancy agreement.
Health insurance or social security provisions
The Italy digital nomad visa application also requires you to have comprehensive health insurance and adequate social security provision for the duration of your residence in the country.
clean criminal record
You need to also present a clean criminal record by producing a certificate obtained from the police authorities in your native country.
How Can You Apply For Italy Digital Nomad Visa?
The application procedure for the Italy digital nomad visa is quite simple. To begin, gather all relevant papers, notably your passport, two passport-sized photos, evidence of work, and income verification documents.
You must complete an application, which is accessible on the website of the Italian embassy or consular office in your home country. You have to print out the application form once completed and manually sign it.
After compiling all of the required paperwork and completing the application form, you must send everything directly to the Italian consular office or embassy.
It's worth noting that the processing period for the Italy digital nomad visa might vary, so apply as soon as feasible. You will receive your visa in your mail once your request has been accepted. You are then free to work from a Sicilian beach or a Venetian cafe for all anyone cares.
Can Digital Nomad Visas Help In Getting Permanent Citizenship?
Typically nomads can apply online for a six to two-year visa for securing their passport. The reverts are a good time to be able to stay legally in Italy and get the citizenship you need.
However, some digital nomad visas are not renewable and therefore are unsuitable for eventual citizenship. Ideally, you should consider an Italian passport rather than a passport. In any respect, Italian citizens can only obtain citizenship after 10 years.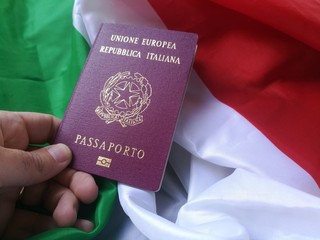 Is There A Digital Nomad Visa Available For Italy?
The Italian government currently does not issue a digital nomad visa. However, the digital nomad visa for telecommuters was authorized and entered into Italian legislation on March 28, 2022. Although it has not yet been adopted, data regarding the Italian digital nomad visa is available.
Alternative to the Italy Digital Nomad Visa: Self Employment Visa
As we wait for more news on digital nomad visas in Italy, another viable option for a residence permit at disposal of digital nomads is the self-employment visa. The requirements for a self-employment visa in Italy are similar to the presumed requirements for a digital nomad visa. Self-employment visas have an application fee of 70 Euros and a visa issuance payment of 65 Euros.
You should initiate the application procedure approximately a month before your trip to avoid running into delays. If that isn't feasible, don't fret: the Italian consulate provides emergency visas for urgent circumstances. An emergency visa will cost more but it will be far less expensive than booking a return flight.
What Is A Digital Nomad?
A digital nomad is an individual who works remotely and is able to travel and live in different locations around the world. They typically work in the digital industry and rely on technology heavily. Digital nomads are either self-employed or have enterprises or freelancing customers all over the world.
Why Are Digital Nomads Emerging?
Becoming a digital nomad comes with various perks that are encouraging people to step out of the monotony of their work lives.
Freedom To Travel
For starters, it gives people greater freedom in their job and leisure. They have the freedom to live and work anywhere they desire and are not bound to a single area. As a result, people may work from any part of the globe as long as they possess a reliable internet connection which let's be honest, in today's world is a bare minimum ask.
Foreign Experiences
Another upside to being a digital nomad is the opportunity to learn about new customs and cultures. Traveling and living in other places allows digital nomads to integrate themselves into foreign experiences and learn about diverse approaches to life.
Financial Independence
Being a digital nomad also provides greater financial independence. Digital nomads may work from any place on the globe, which implies they are not restricted to the labor market in their native region. This can result in increased earning possibilities and more prospects for progression in your profession.
Personal Development
Digital nomads may design their own trajectory which can give a stronger sense of self-determination and identity.
Conclusion
While living in Italy as a digital nomad, it's important to remember that you are required to follow certain rules and regulations. Overall, the Italy digital nomad visa is an excellent option for those looking to work remotely while living in Italy.
If you meet the eligibility requirements and are willing to follow the rules and regulations, you can enjoy the beautiful landscapes, rich history, and delicious cuisine of Italy while working remotely.