You might be having doubts about traveling together with your cat, either by plane, train or car. Yes, it's possible to travel with a cat without lots of problems.
The key is to be ready ahead of time by acclimating your cat to travel gradually and preparing supplies well before the departure date and being aware of Motion sickness, many cats become nauseous or even anxious during travel due to the lack of conditioning and the enormous unusual stimuli associated with moving. 
However, you should be prepared about everything to expect, and always try your possible best as much as you can to relieve any tension or stress on your cat.  
We will discuss the general requirements and everything you have to do in order to ensure your cat will not experience a lot of stress if not none at all during your travel trip.  
Cat In Cabin or As Cargo?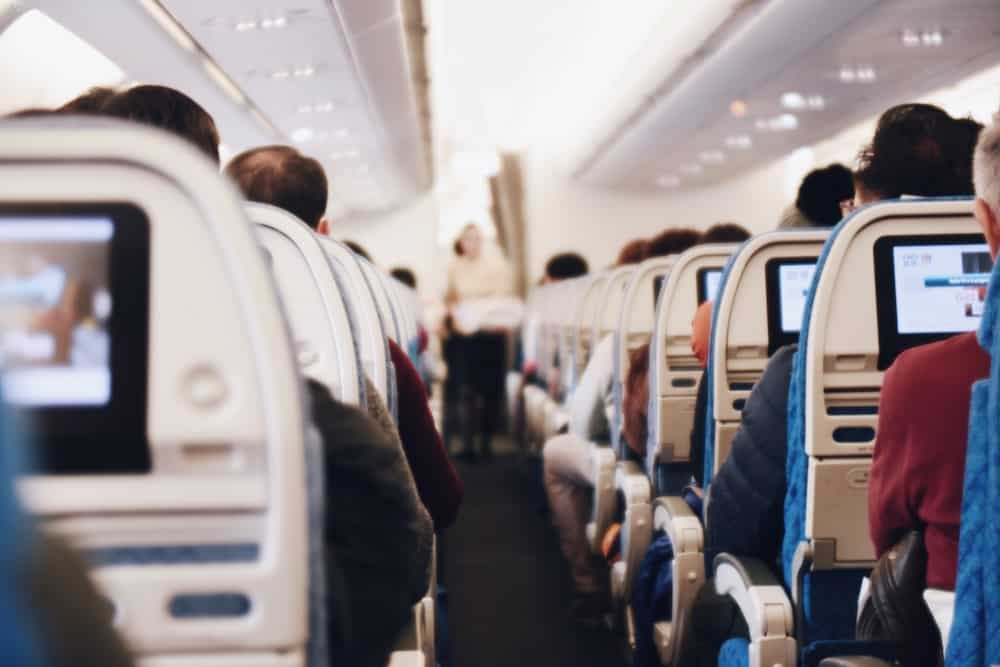 If the cat's carrier can fit under the seat in front of you, then sure it can travel in the cabin. Under seat space can actually be different among airplanes, which sometimes may limit the total number of pets that the flight can contain. So make sure to check with the airline beforehand. In case you think of buying an additional seat for your cat it's not allowed. Traveling with a cat under seat, usually costs lesser than if it travels as cargo.  
Another option is flying your cat as cargo in a pressurized compartment. Cats can fly like this either as checked bags on the same flight as you, or unaccompanied as shipping cargo.
You have to consider shipping timelines if you want to transport your cat as unaccompanied cargo which is not advisable, so you have discuss with your airline for details.  
Some animal rights groups, including the Humane Society, recommend traveling along with your cat in the cabin instead of the cargo if it can be avoided, and it is not all airlines that allow cats to be transported as cargo.  
Carrier Training and Safety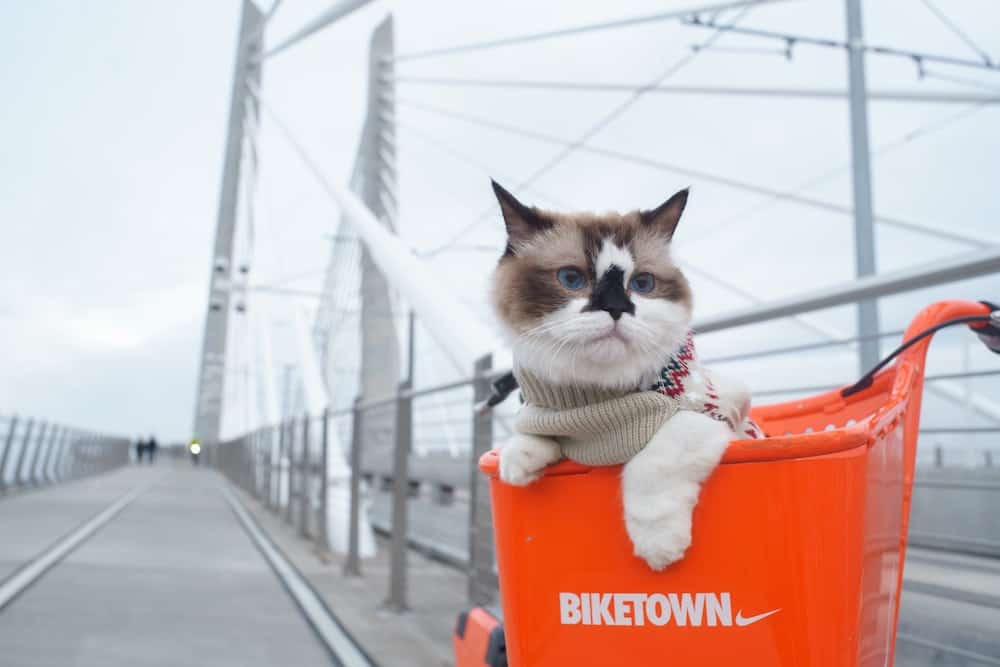 The safest place for your cat during a car ride is actually in the carrier. A free-roaming cat inside the car is a safety hazard.  
Having your cat travel inside a carrier it's is the best way to travel with a cat because when cats are frightened, they often try to squeeze themselves in tight spaces. this might be under the seat or under pedals, and that is the last thing we want while traveling.  
Many people keep the carrier inside the basement or garage and only get it out right before a visit to the veterinarian. So, your cat probably doesn't like the carrier or feels it's in a safe or preferred place.
Instead, let the carrier be a regular part of environment in your home, so your cat will get familiar with it and see it as a secure place and learns to associate positive experiences with the carrier before being transported in it. Also, consider choosing the idle carrier can help.  
Not all carriers are made the same for this purpose, however. the perfect carrier will be:  
Strong  
A cardboard carrier might not cope with the stress of travel, and will begin to disintegrate if your cat has an accident inside.  
Well-ventilated  
You wouldn't want your cat to overheat in the trip. make sure that air flow is enough in your carrier.  
Well-sized  
Just like Goldilocks in the fairy tale, you don't want the carrier to be too small or too big. Your cat won't be comfortable during the ride if it's too small while your cat could slip, slide, and tumble when the car turns if the carrier is too big.  
Comfortable  
Place a towel on the bottom of the carrier to make a soft surface and provide your cat something to grip.  
Placing an Unwilling Cat in the Carrier  
Yes it is very important to take the time to make your cat as comfortable as possible in the carrier, which may slightly not be possible. If your cat refused to enter the carrier or uncooperative, this tips may help:  
Put the carrier inside a small room with few hiding places. make your cat to enter inside the room and shut the door.  

Move slowly and calmly. don't chase your cat to get him into the carrier–that could frighten him.  

If your cat won't walk into the carrier, you can gently cradle your cat and lower him into the carrier.  

Remove the top part of your carrier while getting your cat to go into the bottom half, then calmly replace the top. It is be necessary to wrap him in a towel to prevent outstretched legs from getting in the way.  
Cover the Carrier During Travel  
When your cat is in the carrier, cover it with a towel to block his view of the changing surroundings. Then carry it with both arms like a precious package when moving it inside and out of the car, this will help him feel safer.
Practice holding it and see how far you'll be able to go without hitting the carrier into anything. It's very important to practice and get used to this because the jostling and noise that happens if you mistakenly hit the carrier may be stressful for your kitty.  
The Center for Pet Safety recommends that pets carriers be seat belted on the backseat on condition that they have been crash tests. But when there's no space at the backseat the carrier can be placed on the floor behind the driver's seat or behind the front passenger seat. 
It's dangerous to leave your cat in the car to roam free within the car. If your cat is unsecured, he will be subject to severe injury at the event of an accident or may even interfere with your driving if he comes into contact with your feet and hands.  
Take a Test Drive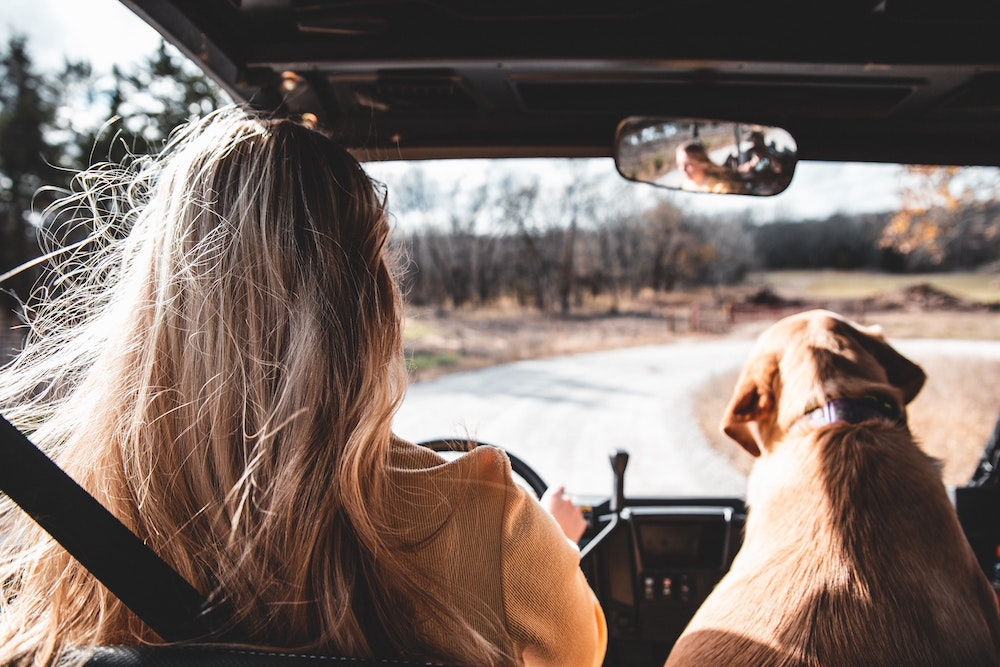 Once your cat is comfortable in the carrier, take your cat in the car, In addition to their food and water, make sure to pack your cat's favorite treats, toy or other item from home for brief test drives, this does not have to be around the block.
You have to make sure that the road trip are positive experiences for your cat. you'll be able to judge whether the drive goes well by observing your cat. He should look quiet and relaxed. If your cat seems tensed or is yowling loudly, then know that the road trip isn't a pleasant experience for him.
At first, only drive a little distance (e.g., one or two blocks). Slowly increase the distance as your kitty's uneasiness decreases. We hope that the test drive will allow your cat to become comfortable with long travel, and to reduce anxiety or fear. This teaches your cat that a ride in the carrier doesn't always end at the veterinary clinic.  
Avoid "The Chase and Rush"  
Do not wait until few minutes before leaving, then you will start to pursue your cat, doing this could frighten your cat and you may likely get scratched or  bitten. Instead, if your cat is carrier frightened, withhold feeding your cat for hours, and then toss some pieces of the cat's favorite food into the carrier. Your cat should walk right in to eat. Or else, calmly enter the room where your cat is and quietly pick up your cat, and put in the carrier.  
Check-In with your Vet Before Your Flight  
It is very important to inform your veterinarian that you want to travel with your cat or flights earlier than time for them to be able to check your cat's health conditions. Also, most airlines may request you provide a valid health certificate for travel which should signed by your veterinarian, before taking your cat with you on your trip. You also should confirm that all the relevant vaccinations and medications are up to date and remember that the airlines will require for you to present your cat's rabies vaccination certificate at the airport.  
Travel Supplies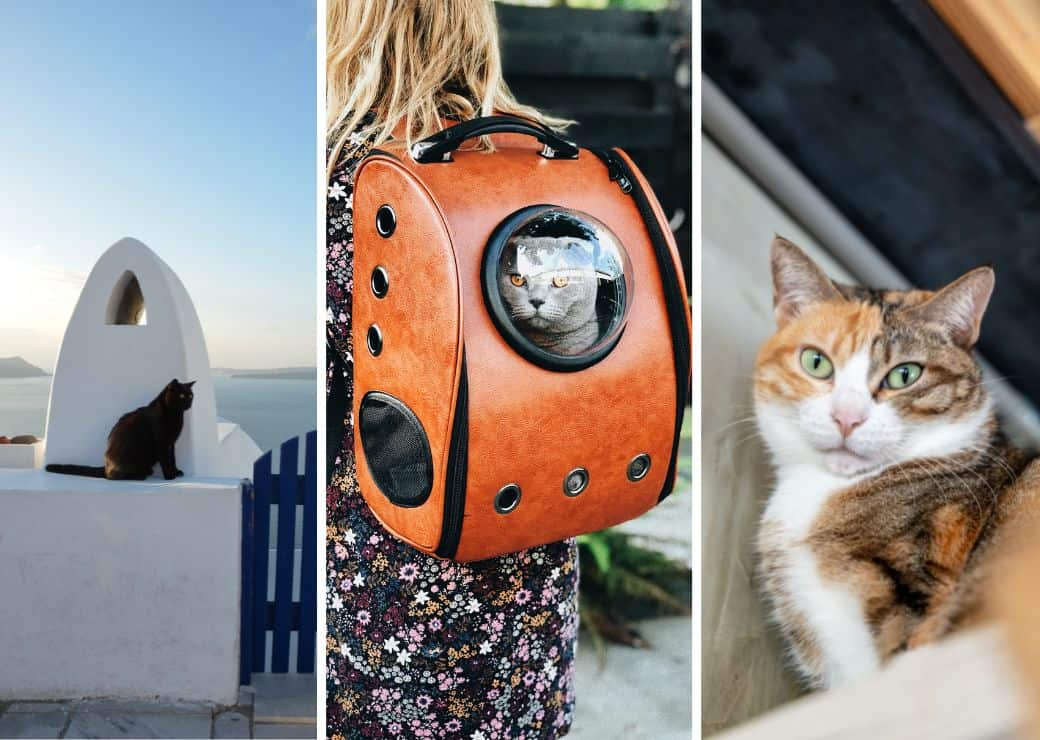 Accidents happen, and that is okay! Before heading out, do not forget to pack rags, napkins, odor-neutralizing solution, blanket, and other cleaning supplies for the ride. Some cats will mark their territory when nervous (even when it's actually not theirs). 
Line the carrier with an absorbent "puppy potty pad" in case your cat needs to urinate or defecate during travel and ensure to put familiar bedding, blankets and toys in their carrier to keep them comfortable. according to Dr. Harris, cats are very particular about territory, which they establish with their scent. a familiar scent will really help to calm your cat and even make things seem less strange.  
Be very sure that your cat is wearing its collar with tags that has your contact information and her rabies tag. confirm you've kept your microchip information up to date. Do not forget to take a travel litter box. 
You may also have to get diapers that is specifically made for cats, this is a very good idea because you can't guess when cats want to do their business but when your cat is on diapers it would help both of you to have more relief when on the plane.  
Conclusion 
A lot of people travel with their cats and it has been safe for them while it is a tough thing for both them and their cat. As long as you do your job by researching on time, preparing the required paperwork, and actually taking the time in training your cats in staying and getting used to their carrier and wearing a diaper, give your cat water and access to the litter box, it'll surely help relieve your stress before and particularly during your flight. With all the information above, how to travel with a cat will not be a problem. Have a secure flight for you and your cat!