When you want adventures, you're going to become incredibly interested in Braxton Creek Free Solo teardrops! This light, compact acclaim-worthy trailer has been designed specifically for the outdoors as well and was specially designed to suit the needs of particular manufacturers. With 5000 BTU wall-mount air conditioning you can enjoy hot summer days with the Bluetooth compatible stereo and convenient LED lights are located all around.
Take a look at this super cool, super compact little travel trailer. This is a teardrop-style travel trailer from Free Solo. You can get it in 4 different styles, this is the OG series. There are a lot of cool things to like about these units, while at the same time, it's kind of missing a few things you might need to bring with you.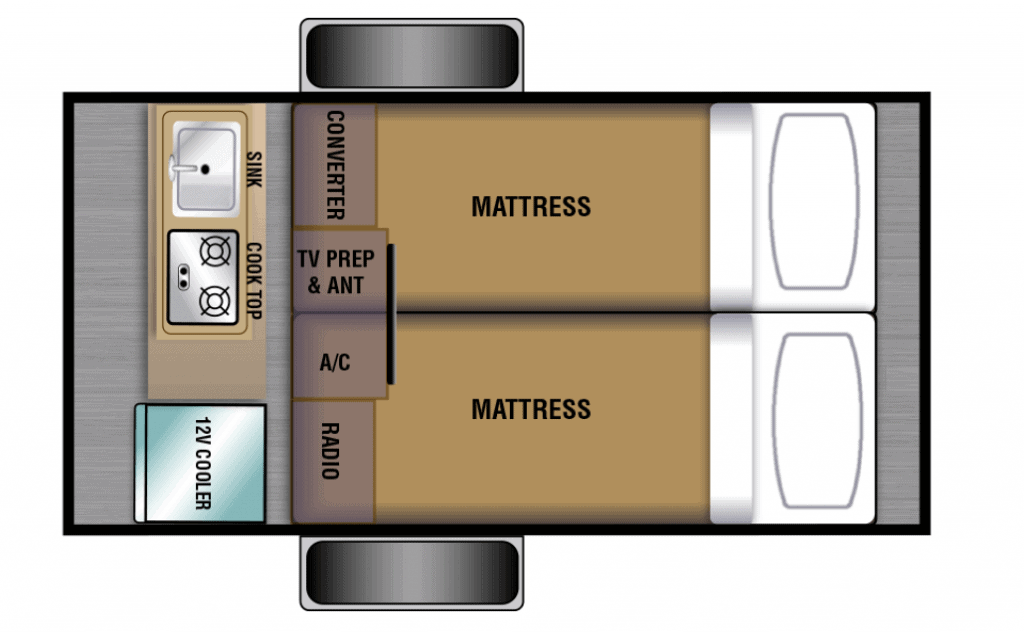 Before we get started, let's take a look at the numbers on this massive, massive toy hauler travel trailer.
The free solo teardrop trailer, numbers:
Gross vehicle weight rating of 2.325 pounds

Cargo capacity of 1000 pounds

Dry it is a little over 3o00 pounds

One axle, 15 inch radial tires

7ft tall if you include the rack up top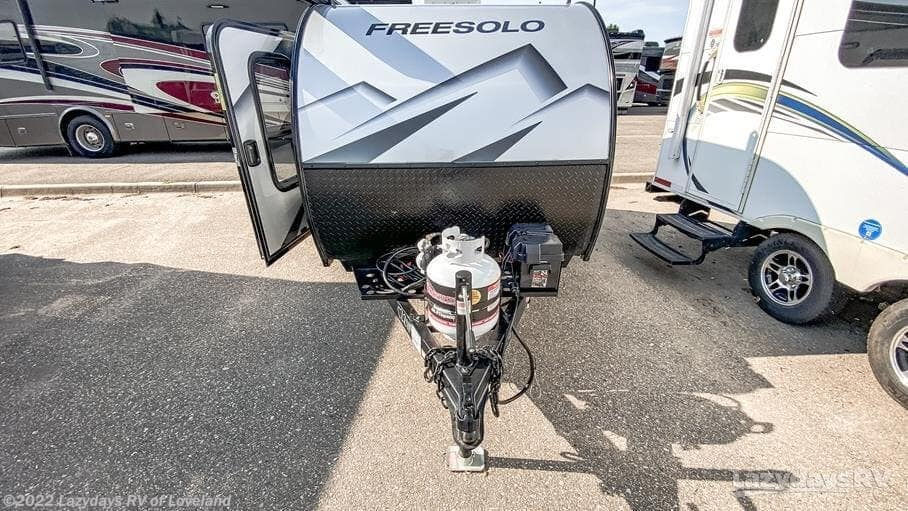 It does have solar prep on it as well, so you can charge the batteries whenever you put them on. It has a place for a couple of propane tanks right infront, as well as batteries. You can kind of mix what you want there with the utility tray they have up front.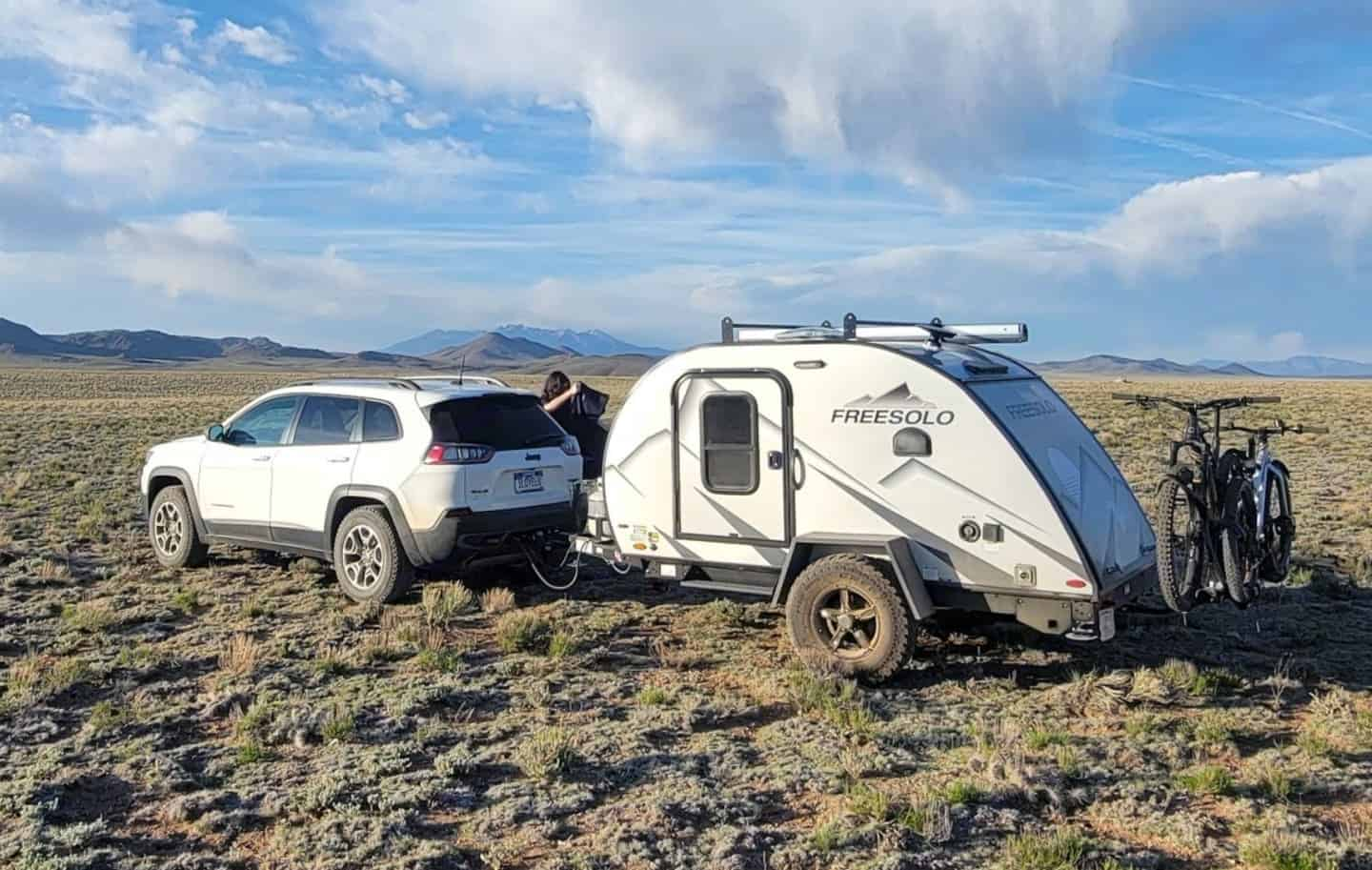 What can the trailer do?
Now it gets cool in the back of the trailer, it actually has a sink, and it has a freshwater tank on it. So you have the ability to take water with you, connect a hose and take a shower. It also has a really cool ARB awning up here so you can extend a roof out and you can utilize this as a really nice covered space and convert this thing into a really cool kind of overland trailer.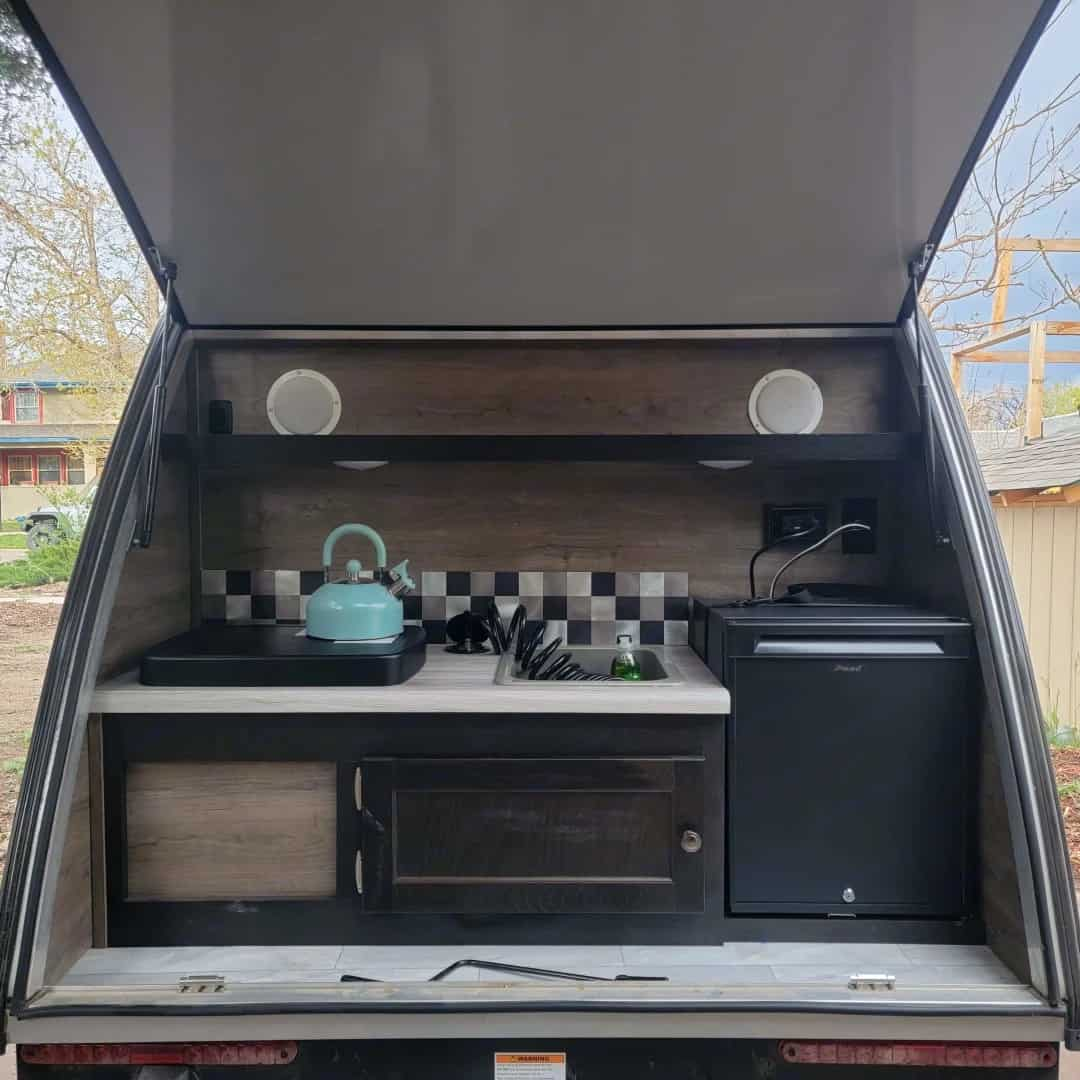 The trailer has a single axle, and the single axle is a torsion-style axle, which is really nice. It's a little bit better for these smaller units, especially if you're taking it offroading or in an environment where a leaf spring axle just won't perform optimally. It has a propane connection here for a nice propane stove.
So you have this really great kitchen space back you're complete with a refrigerator, a sink as well as a cooktop. And you have some storage underneath the beds. You have power connections. You have a 12 volt connection, bluetooth compatible stereo and some lighting. This is very cool. 
On top the trailer also has a really cool ARB awning up here so you can extend a roof out and you can utilize this as a really nice covered space and convert this thing into a really cool kind of overland trailer.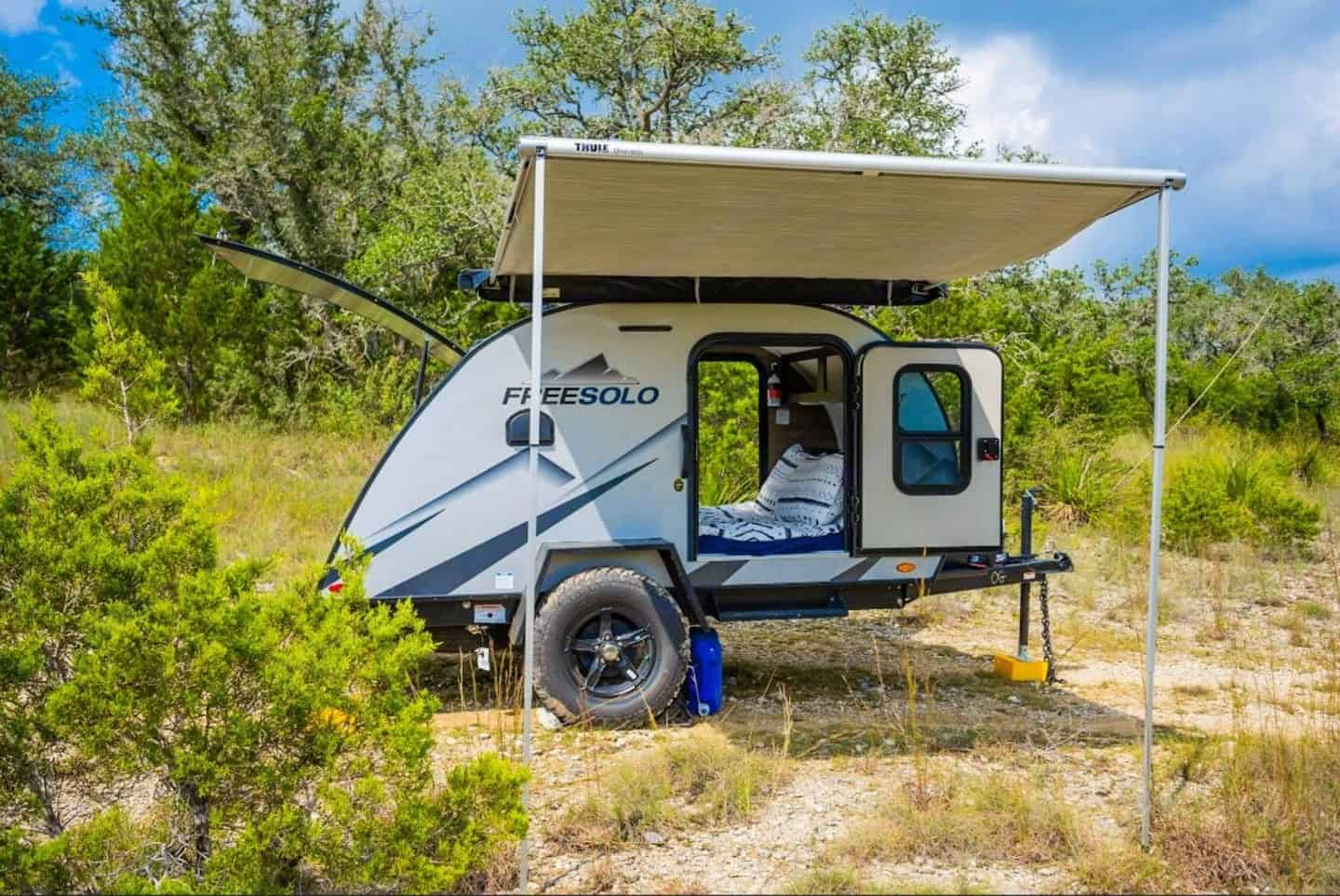 What's the length of the free solo trailer?
The overall length of this unit is only about maybe 12ft long, so it definitely is compact.
---
The Braxton creek free solo RV will fit it into a lot of places that you couldn't fit anything larger. You have some vents there that'll be vented from the inside as well as a side vent.
Can I connect it to the grid? Freshwater tank?
On the side, you'll see the outside of your furnace, as well as your 30 amp connection right here and your freshwater fill. This is perfect for a lot of folks. There are a lot of folks that can bring a portable cassette-style bathroom with them or a toilet. And if you're going to hook up your own hose and give yourself a shower, you have that capability right off the bat. So as long as you have the showering situation and the restroom situation taken care of, this is good for many folks that might go out.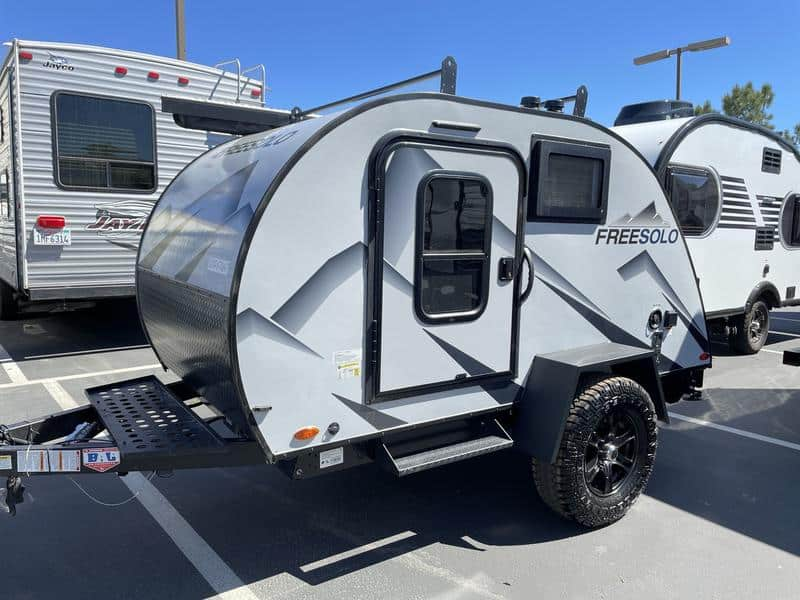 The downside of the trailer
What this doesn't have is a shower or a toilet. Another thing that's really lacking is the storage capacity to carry some things you might want to take with you if you're the type of person that utilizes something like this. So if you have a pickup truck or a Jeep or something, you might also want to get a bike rack, something to carry your toys or your equipment that you take out with you on your specific camping trip.
The Sleeping Area
So this is an area that's kind of nice because they've given you dual doors, and I think that that's a value add, right? Typically, they might only give you one door because that's all you really need, but they've given you two entry exit doors. On this unit, you have this really thick actually, it's about four inches thick sleeping pad right here that folds over and gives you storage underneath it as well.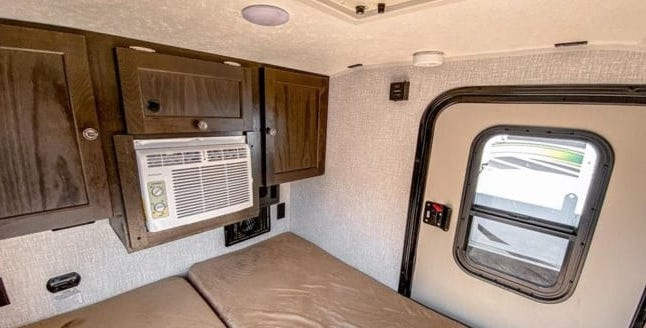 You have a nice air conditioning system. You have more storage on the other side here. Little fire extinguisher over here. You have another outlet over here, carbon monoxide detector, some power ports on the inside. And you have a nice vent above as well as a light.
Conclusion
I mean, again, this is a really cool little trailer. You could even use this as kind of like a bug out trailer because super compact, super lightweight, you can load this up with stuff if you need to. I've seen people that have used these as like miniature cargo trailers where they're moving somebody and they're just looking for some space to throw things in, while at the same time, when they're not using it as a cargo trailer, they're using it as a small camper, complete with air conditioning and a furnace. Very cool though. This is definitely something I think a lot of people would enjoy.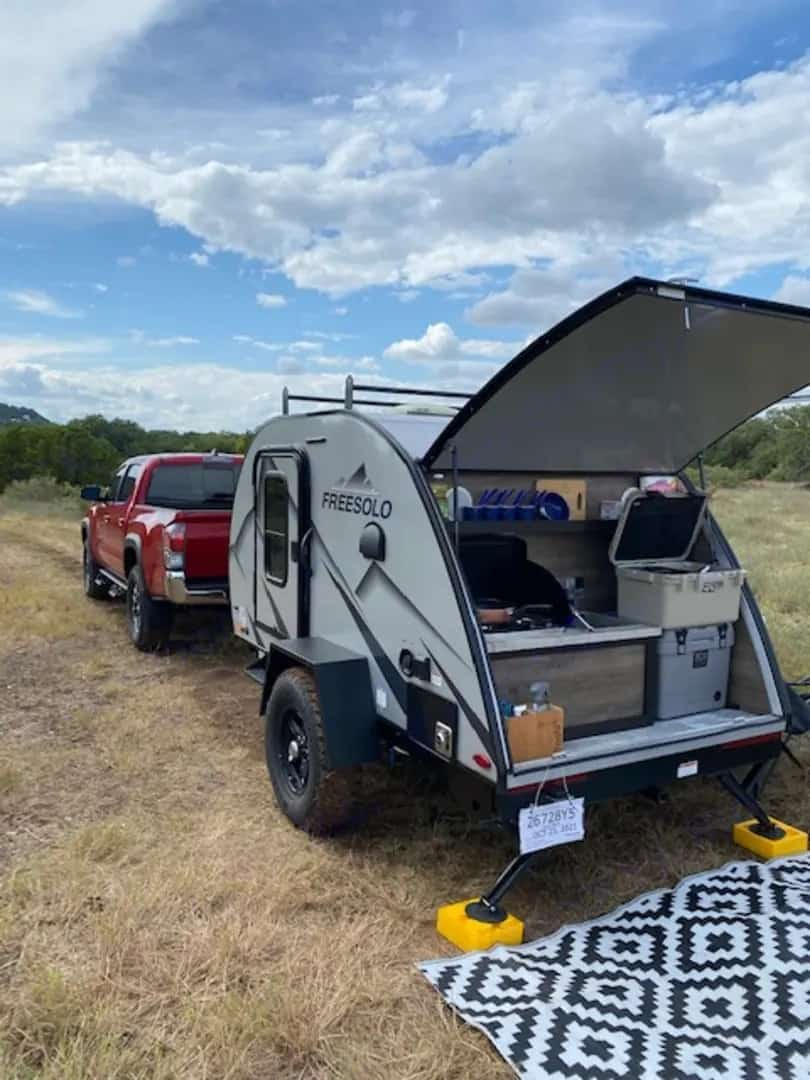 price listed excludes sales tax registration tags. misprints typos or errors found in our website pages. financing or a specific and features may be used, not responsible for any misprints. inventory changes rapidly, units on our lot. sale sale sale, calculated payments are an estimate stock number. the price is only valid on specific interest rate or term. Warranty